This week is Anti-Bullying Week 2020 with the theme of 'United Against Bullying'
We want to focus on how we can unite together to help reduce bullying in school and online. We all need to work together to do this. No one in school should have to put up with bullying.
Here are some links to the BookTrust website for guidance about fiction that deals with bullying.
More information will be shared during school on your Daily Notices & Wellbeing Google Classroom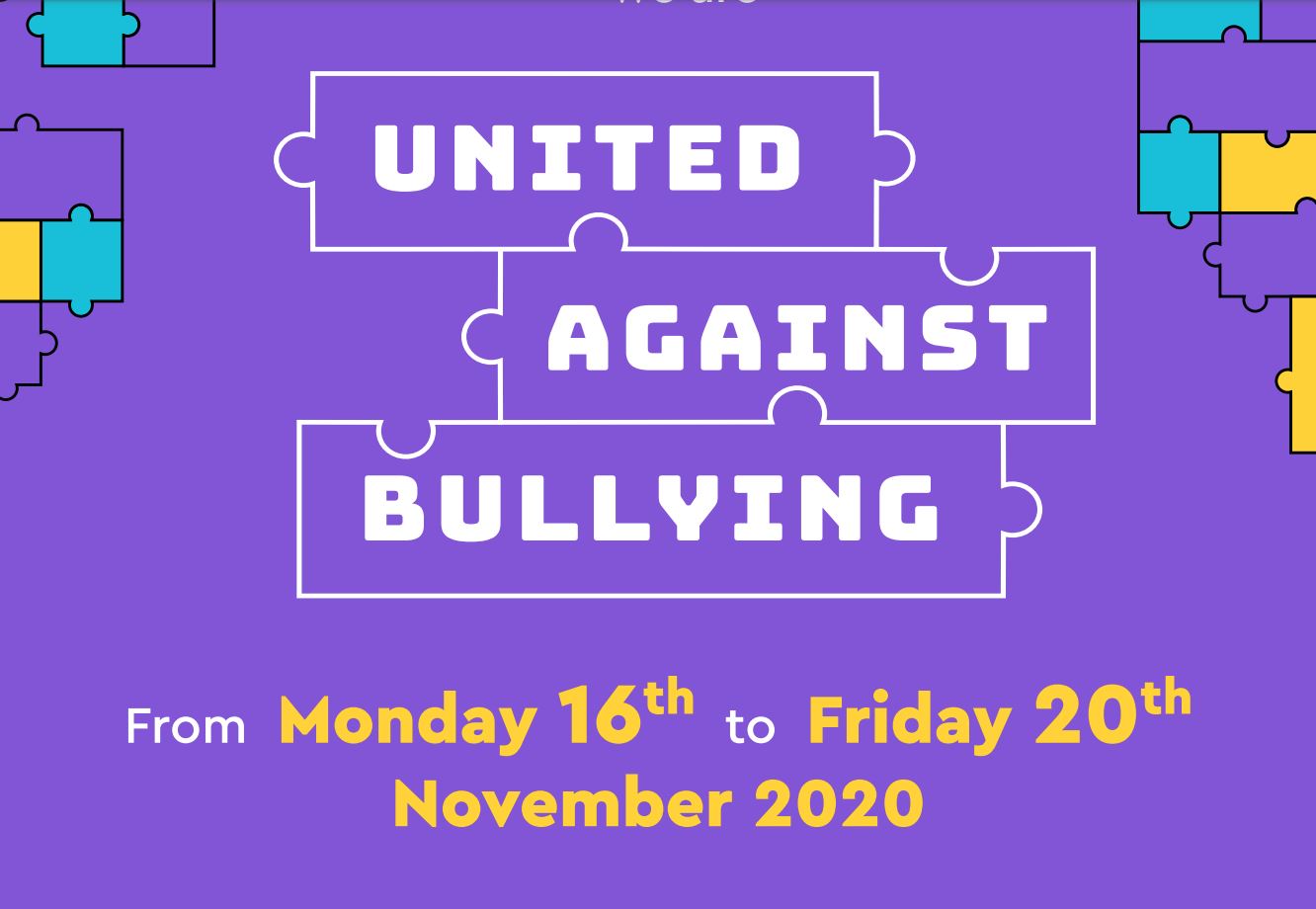 #enfieldgrammarschool #antibullyingweek #UnitedAgainstBullying
Anti-Bullying Alliance