Literacy at Enfield Grammar School has a 'whole school approach', with close connections to the English department. The ability to read, write, and communicate effectively is an ongoing life skill that we teach, both implicitly and explicitly, in lessons.
Across the school, all written work is literacy marked focusing on the student's spelling, punctuation and grammar and students are expected to respond to this feedback. They are also encouraged in lessons to use their 'Proof Reading Checklist' to self-correct and edit their written work.
Literacy is not just about 'SPAG' (Spelling, Punctuation And Grammar)! It also encompasses reading, therefore, we have strong links with the Library / LRC (Learning Resource Centre). Together, we have created;
Reading challenges for Years 7-9
KS3 and KS4 'Bookopoly'
Literacy Bulletins in Daily Notices
Termly Wordle Competitions
Form time reading activities
Promotion of the Head Teacher's reading competition
Library book clubs
---
Literacy

Curriculum
Key Stage 3 – Years 7 and 8 as part of their English curriculum, engage in a Writing Mastery lesson once a week. These lessons cover writing and literacy skills such as use of punctuation, grammatical concepts and spelling. The technical skills learnt in these lessons support not only English but their writing abilities in all subjects.
Students in Year 7 and 8 also complete a Reading for Pleasure lesson once a week, with one of these lessons being in our Library. These lessons encourage our students to explore narratives, characters and vocabulary through questioning and discussion, as well as embedding our school ethos of the power of reading. They also allow our students to take out their own books from our library to enjoy them at home.
In Year 9, alongside their English curriculum lessons, a fortnightly Literacy lesson is completed. These complement the main curriculum whilst consolidating their prior literacy knowledge and introducing more complex literacy skills in preparation for GCSE.
All KS3 forms have a dedicated form time reading book which is being read as part of our pastoral curriculum. They are as follows: 
Year 7 – "The Lion Above the Door" by Onjali Q. Raúf
Year 8  – "Ghost" by Jason Reynolds
Year 9 – "I Have No Secrets" by Penny Joelson
Key Stages 4 and 5 – During the upper Key Stages, students are encouraged to practise their literacy skills, use the library to advance their knowledge and stretch themselves in their chosen subjects.
---
Year 5 Reading Mentors
At EGS we know that readers become leaders. This has led to us working with St Andrew's Primary School and creating a Reading Mentoring Programme. 
Years 9 and 10 students have an opportunity to become reading role models by working with students in Year 5 at St Andrew's Primary School. 
Our Reading Mentor programme has been running for the past two years and continues to be a rewarding and successful scheme: providing our students with 
leadership and mentoring skills and promoting connections through reading. 
---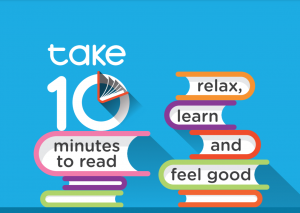 ---