Literacy at Enfield Grammar School has a 'whole school approach', with close connections to the English department. The ability to read, write, and communicate effectively is an ongoing life skill that we teach, both implicitly and explicitly, in lessons.
Across the school, all written work is literacy marked focusing on the student's spelling, punctuation and grammar and students are expected to respond to this feedback. They are also encouraged in lessons to use their 'Proof Reading Checklist' to self-correct and edit their written work.
Literacy is not just about 'SPAG' (Spelling, Punctuation And Grammar)! It also encompasses reading, therefore, we have strong links with the Library / LRC (Learning Resource Centre). Together, we have created;
Reading challenges for Years 7-9
Form time reading boxes for the Lower School
Form time reading activities
Promotion of the Head Teacher's reading competition
Support for the 6th Form Summer Reading Club
Library and year group book clubs
---
Literacy

Curriculum
Key Stage 3 – students have a dedicated literacy lesson.
Year 7 students have access to an online literacy platform called Literacy Planet. This platform allows students to practise all areas of literacy, through a series of engaging levels, challenges and games.  Their English teachers also have access to this in order to set specific tasks targeted at their classes and their students' needs.
Year 8 students have these lessons transferred into the classroom to revise and consolidate their learning of key spelling, punctuation and grammar skills.
In addition, KS3 also has a dedicated library lesson, where students are able to explore the library; return and take out books using their library ID and to engage in reading discussion tasks. This lets the boys expand enjoyment of reading and promotes talking about their experiences of reading.
Key Stages 4 and 5 – During the upper Key Stages, students are encouraged to practise their literacy skills, use the library to advance their knowledge and stretch themselves in their chosen subjects.
At EGS, we continue to find new ways to engage the students with literacy and the library… so watch this space!
---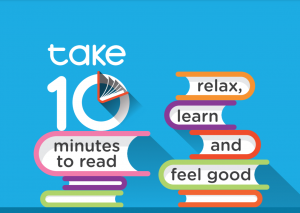 ---