Welcome to our Friends of Enfield Grammar page!
****News Flash: Following on from the challenges that COVID and the lockdown brought us, we now need to relaunch our PTA  – can you help? Please click to see the attached letter for September 2023
---
FEGS (Friends of Enfield Grammar School), aka the PTA, is a group of enthusiastic parents who aim to enhance our children's education by raising funds to support the school. All the money raised at our events go directly back into the school.
ALL parents / carers are a part of FEGS and we welcome to join us at one of our monthly meetings; 2023/4 dates TBC, Upper School Room 8 – 7-8pm
Becoming a member of the core committee means you will be actively supporting our fundraising aims, be a part of the organisation and decision making processes whilst having the chance to meet new parents.  New Parents/Carers Welcome Letter
---
UPCOMING EVENTS
All Events
December 2021 Events:


---
November 2021 Events:


Please support them and book a table / a ticket – all money raised goes directly back into the school to support our boys
 If you can't get a table together, don't worry, we can put you on to shared tables or you can play in a team of less than 10. Just advise at the time of booking.
Tickets available via ParentPay or by contacting Mrs Watson (Lower School Office)
[email protected]
to arrange. It's BYO – so bring your own drinks and snacks. cash/cheque/reserve.
On the night there will be a raffle with some fab prizes:
2 x Tickets to watch Enfield Town FC in December!

Meal for 2 at 'Greek on the Green' in Winchmore Hill

Meal for 2 at 'Le Petite Auberge' in Cockfosters

Meal for 2 & a bottle of wine at 'The Jolly Butchers'

Free haircut for an EGS boy at 'Cutting Edge' Barbers

and more…..
Plus a couple of extra games such as the ever popular 'Heads or Tails' and 'Play Your Cards Right'


---
Keep Informed
FEGS Facebook Group  (FEGS – Enfield Grammar PTA) – A "closed" group that aims to keep everyone updated on upcoming events and is an open forum for us to ask for helpers / volunteers, suggest ideas and generally communicate.
FEGS Facebook Page (@enfieldgrammarFEGS) – This page is open to the public and is used to promote events and share information – please feel free to "like" it!
---
Ways You Can Help
Join us at meetings
Volunteer to help at events
Offer fundraising suggestions
Donate raffle prizes
Match Funding / £for£ via the company you work for
Help to promote events
Donate equipment
Cash donation
We are always in need of all the above!
PLUS, everything below raises money with little or no effort!….
Join our 100Club!  £12 buys you one number per academic year which goes into our monthly draw. For full details:
FEGS 100Club Information & Application Form 2022
email: [email protected]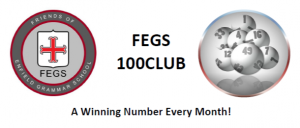 Easy Fundraising
Easy Fundraising turns your everyday online shopping into free donations for your favourite cause i.e. Enfield Grammar School! Just register yourself and the charity and then you can shop away online as normal there after   Easy Fundraising – Friends of Enfield Grammar School  Every time you shop, a small donation is given to us by the retailer. They have over 3500 retailers such as Ebay, John Lewis, M&S, Sainsburys etc across fashion outlets, insurance, travel and food & drink outlets.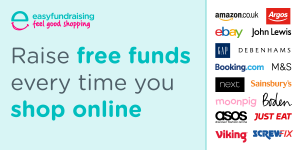 Purchase Exercise Book Covers
You can purchase book covers to protect exercise books via your Parent Pay account or through the school office.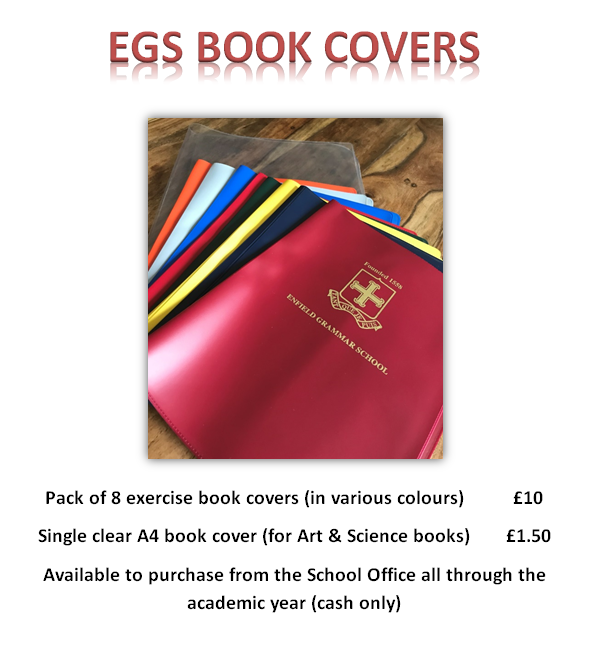 ---
What Has FEGS Funded?
Over the years, FEGS has supported and granted bids from the various school departments. Below is a list of a few items we have been able to fund;
Encyclopaedias for the Library
Skeleton model for the Art Dept.
Sewing machine for Art / DT Dept.
Ball storage for the PE Dept.
Walkie Talkies
Freezer for Upper School Kitchen
An amount towards installing CCTV
Homework Diary Planners for all pupils each year
Lockers (Lower School)
Refurbishment of lower & upper school libraries
Donations towards computers
Donations to the Art department
Breakfast club
Donations to the school Development Fund
Washing machine & Freezer (PE Dept.)
Tray racking system (Lower School canteen)
Mosaic workshop for garden signs
Wildflower seeds for gardening club
---
Contact Us: [email protected]    
FEGS is a registered charity – charity no.269212