Upper School Library & Learning Resource Centre
The Upper School Library has a variety of material including books, journals, newspapers and online resources available. All students and staff are entitled to use the facilities in our library.
All reading tastes and levels are catered for including new releases, graphic novels, classic literature, easy readers/quick reads, short stories and young adult fiction.
We have computers in the library for students to use before school, during break, lunch and after school. They must be used to read, complete homework or school work. Students are able to print their homework and access the internet in the library.
Students may borrow 3 items at a time and are able to keep books for 14 days.
If you cannot find a book you would like in the library, we encourage you to ask, so we may consider ordering/adding the book to our stock.
Students are responsible for ensuring their books are returned to the library by the due date. The 'return by' date is stamped on the Date Due sticker inside the book. If a pupil loses a book, there will be a charge for replacing it. Alternatively, we may accept a book in replacement if it is in good condition and appropriate for our Library.
Opening hours are: Monday – Friday – 08:00-16:00
For further information contact:
Mrs E Rudolph – Library Manager – [email protected]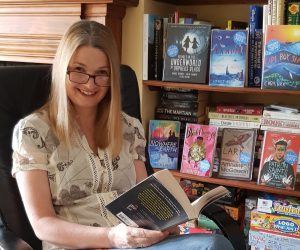 ---
---
Pupil Librarians
At the beginning of every academic year, we advertise for pupil librarians from Years 9 & 10. They are a busy bunch, working hard and looking for ways to promote reading and support the smooth running of the library.
Some of the tasks they will be involved in are:
Update the library noticeboard
Help put together displays for special days/events coming up such as the Holocaust, Chinese New Year, LGBTQ+ month etc
World Book Day
Weekly sessions in the library
Monitoring the computers
Putting books away
---
Click here for more Learning Resources, Support & Useful Links