Congratulations to the 2 winners this month – cheques will be in the post to you!
If you missed out on subscribing to the 100Club in September, then don't worry; we have opened up the 6 month subscription offer!
You can purchase 1 number from February to July (inc) for just £6 which gives you a chance to be a winner every month 🙂
Full details on the FEGS page of the website and parents will find the option to purchase this in your student's ParentPay account.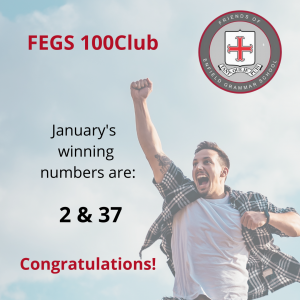 #feelinglucky #beawinner #100club #fundraising #schoolsupport #schoolPTA #schoolcommunity