Due to the current lockdown/pandemic, we are unable to give out physical World Book Day vouchers to your sons. However, thanks to National Book Tokens & World Book Day, we have been given digital vouchers to send to our pupils. These vouchers are intended for a single use.
World Book Day digital book tokens will be valid from Thursday 18 February – Sunday 28 March 2021. In 2021 participating booksellers* will honour the tokens beyond the 28 March 2021 while stocks last.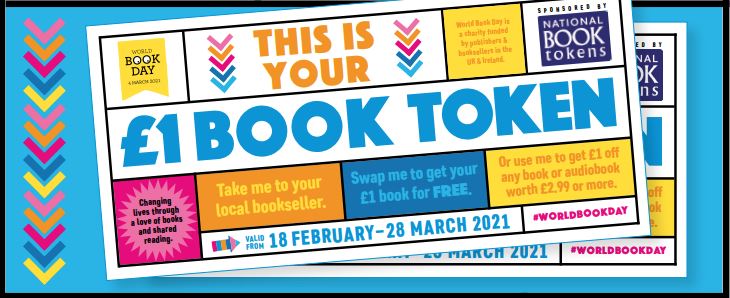 Read the full terms and conditions here.
To use the token, it will need to be printed. (Unfortunately, the token cannot be used online.)
The £1 book tokens can then be swapped for one of the FREE World Book Day books available from participating booksellers.*
  *selected stores – Tesco, Sainsbury and Asda may be taking part.
For more information, here link to the World Book Day website:
If you would like a World Book Day digital token, please contact Mrs Rudolph, Library Manager  [email protected]
Resources for Secondary www.worldbookday.com/resources/secondary
#WorldBookDay #ShareAStory