An amazing visit from the #inspiring Rt. Hon Stuart Lawrence!
We were proud to welcome Stuart Lawrence yesterday and to listen to him talk about the work the Lawrence family have done over the past 28 years to shine a light into the darkness of institutional and systemic racism.
Stuart has a book out now: 'Silence Is Not An Option: You Can Impact The World For Change' – grab yourself a copy!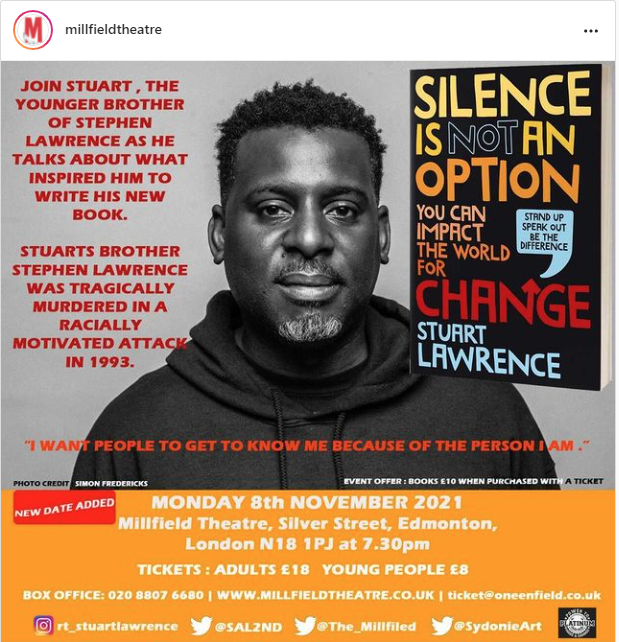 #fightingforjustice #inclusivity #diversity #equality #BHM #BLM #freedom #democracy #mentoring #standtogether #supporteachother #bekind #ourworld #unite #educate