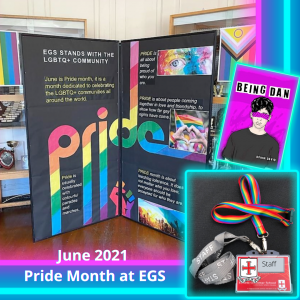 In honour of Pride Month we will be looking at an extract from "Being Dan" by Donna David
Donna David decided to write this book after a young person she knew told her he was trans. She said, "I wanted to understand what he was going through as much as possible, I was referred to Mermaids UK for further information. What I found were brave and inspiring stories about what it means to be a young trans person in the UK today… Your gender is exactly that: YOURS" 
Pride in London will take place on the weekend of 11th September 2021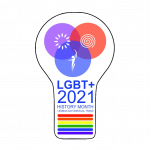 If you are interested in finding out more, or if you are affected  by the issues in this story, then you might find the following LGBTQ+ websites useful…
EGS Welfare and Support Hub Website Page
https://ok2bme.ca/resources/kids-teens/what-does-lgbtq-mean/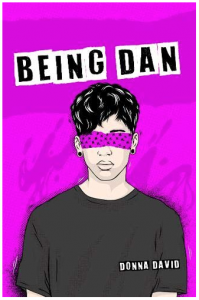 Our Display in Lower School: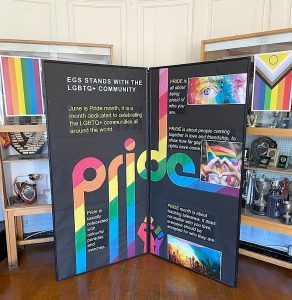 Pride is widely celebrated in the month of June around the world.
June was chosen after the Stonewall Riots took place in June 1969 following a police raid on the Stonewall Inn in New York on 28 June 1969.
This sparked a series of protests for the rights of LGBTQ+ people, including for there to be establishments where gay men and lesbians could be open about their sexuality without fear.
During Pride month there are usually many events to celebrate the LGTBQ+ community, but also to learn, discuss and campaign around a range of issues, help to raise awareness and promote equality.
LGBTQ+ Pride events also tend to take place during other months as well as June, usually in the summer or autumn.
Particularly with the Covid-19 pandemic, many events have been pushed back to later months, with some scheduled for August or September instead.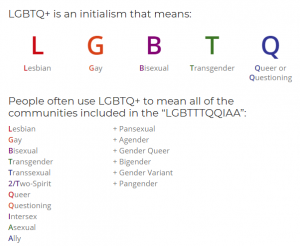 https://ok2bme.ca/resources/kids-teens/what-does-lgbtq-mean/