Happy Pancake Day! Savoury, Sweet or both?! What do you have on yours?
Also known as: Shrove Tuesday, Fat Tuesday, Mardi Gras, Dia de la Tortilla , La Chandeleur, Fastelavn
There are some bizarre traditions in parts of the UK to commemorate the traditional meaning of Pancake Day. The village of Olney hosts a pancake race that's been going on since 1445. One legend has it that a housewife heard the bell ringing and ran to church, still holding her frying pan with a pancake on it! Today, women race through town, wearing aprons and holding a frying pan with a pancake on it that they have to flip three times during the race….
Shrove Tuesday (known in some countries as Pancake Tuesday) is a day in February or March preceding Ash Wednesday (the first day of Lent), which is celebrated in some countries by consuming pancakes.
Shrove Tuesday was the last day to use up your leftover eggs and butter before the fast started – by making delicious breakfast food, of course. And so, Pancake Day was born.
In Louisiana it is called Mardi Gras (meaning Fat Tuesday in French), this is a carnival day, and also the last day of fat eating or gorging before the fasting period of Lent.
This festival is determined by Easter. The expression Shrove Tuesday comes from the word shrive, meaning absolve. Shrove Tuesday is observed by many Christians, including Anglicans, Lutherans, Methodists and Roman Catholics, who make a special point of self-examination, of considering what wrongs they need to repent, and what amendments of life or areas of spiritual growth they especially need to ask God's help in dealing with. The beginning of Lent (fasting festival) follows with Ash Wednesday.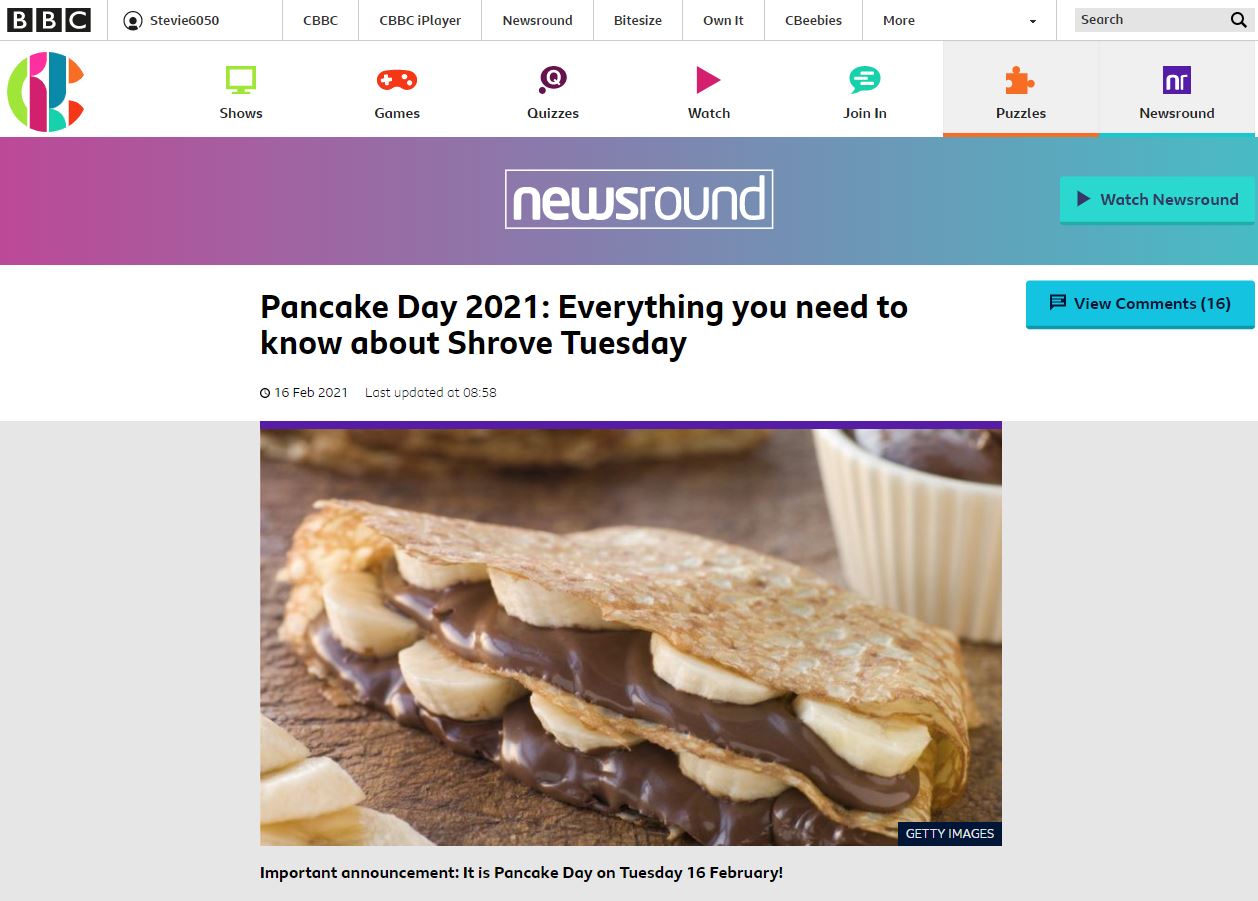 More info: https://www.bbc.co.uk/newsround/47154807]