With this week, having been Carers Week 2021 and Thursday , the focus of form time reading has been from a novella called "Message Alert (Between The Lines II)" by Anne Evans.
It is written from the perspective of a young carer looking after her mother who has ME….. This is one of a series of 'Between The Lines' books for teenagers.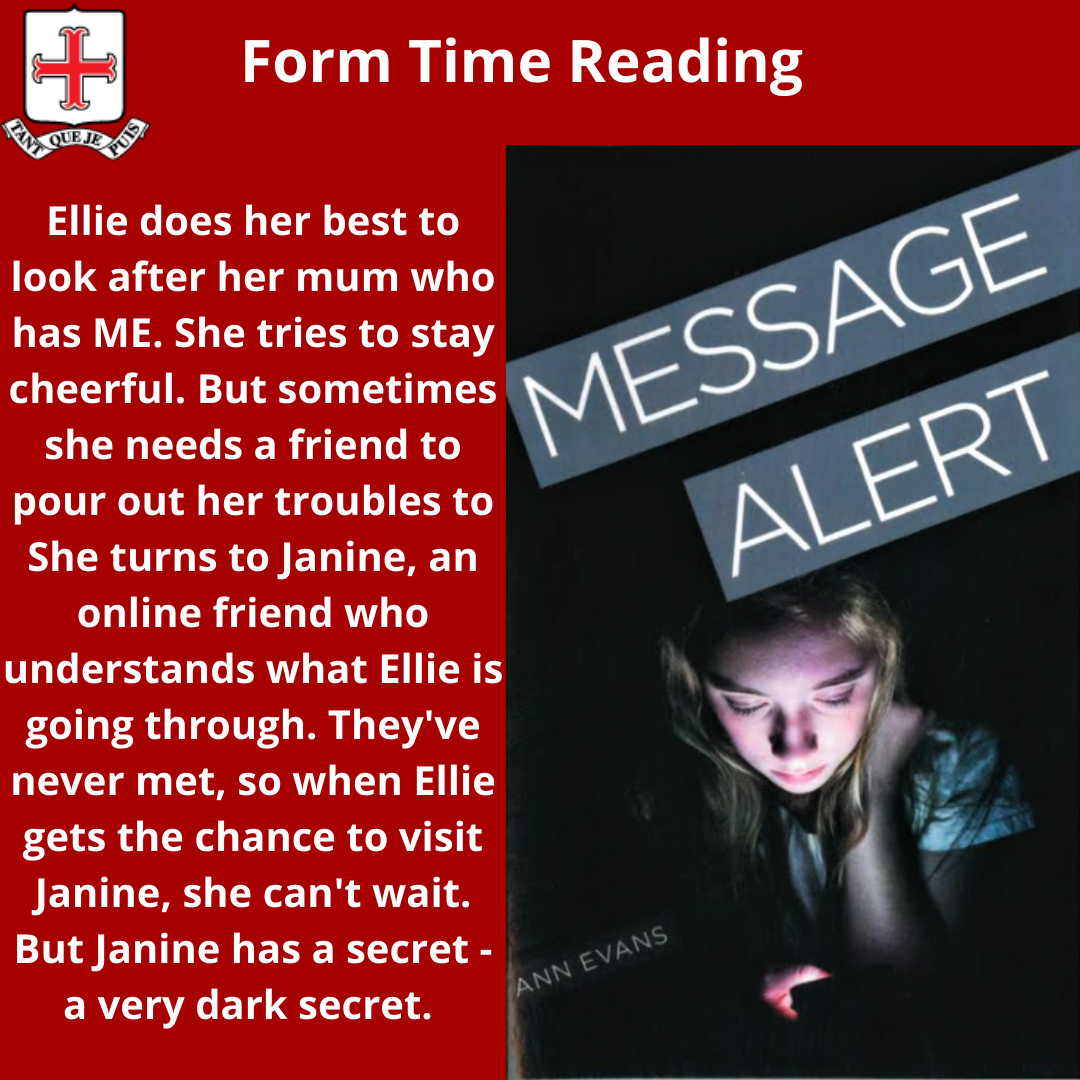 Between the Lines II is a series of eight brand new titles that will capture the interest and imaginations of teenage readers. These texts have a range of settings – from sports clubs and schools to unfamiliar and chilling visions of the future – and they have been written by experienced authors who are experts in developing stories for struggling readers. Mature themes are covered and include the dangers of internet chat rooms, crime, grief, female empowerment, friendship, bullying and dystopian futures. With eye-catching covers and the look and feel of a real novel, these books perfectly combine visual appeal with carefully chosen content that is both compelling and relevant for teenagers and young adults.
          @