Role Model: Mete Coban MBE
As Chief Executive of My Life My Say, Mete is best known for contributing to the increase of turnout for young people at the 2017 and 2019 UK General Elections.
He was the youngest ever elected Councillor in the London borough of Hackney – at twenty one years old!
Previously, he worked on the Mayor of London Sadiq Khan's election campaign, leading on youth engagement. Mete holds a bachelor's degree in Politics and a master's degree in Public Policy and Practice, both from the University of Greenwich.
In the New Years 2020 honours list, Mete received an MBE for services to young people recognising his efforts to make politics more accessible for the younger generation.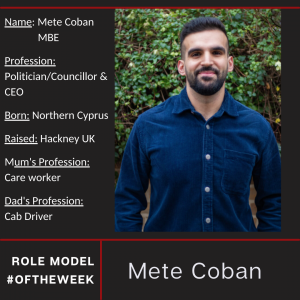 ---
Book: The Lie Tree by Frances Hardinge
This dark, exciting novel delves into the world of religion versus science in the late 1800s. Faith is a fabulous character, undervalued and underestimated because of her sex, but determined to overcome every obstacle society puts into her path.
When Faith's father is found dead under mysterious circumstances, she is determined to untangle the truth from the lies. Searching through his belongings for clues she discovers a strange tree. A tree that feeds off whispered lies and bears fruit that reveals hidden secrets.
But as Faith's untruths spiral out of control, she discovers that where lies seduce, truths shatter…………………………….