At Enfield Grammar School we believe that knowing our students is key to their success with us; they need to feel seen and heard and not simply managed and taught.
We pride ourselves on our strong community ethos and the positive relationships that are present between our students and staff, based on mutual respect and patience.
Our dedicated staff work collaboratively to provide a supportive learning environment in which our students flourish.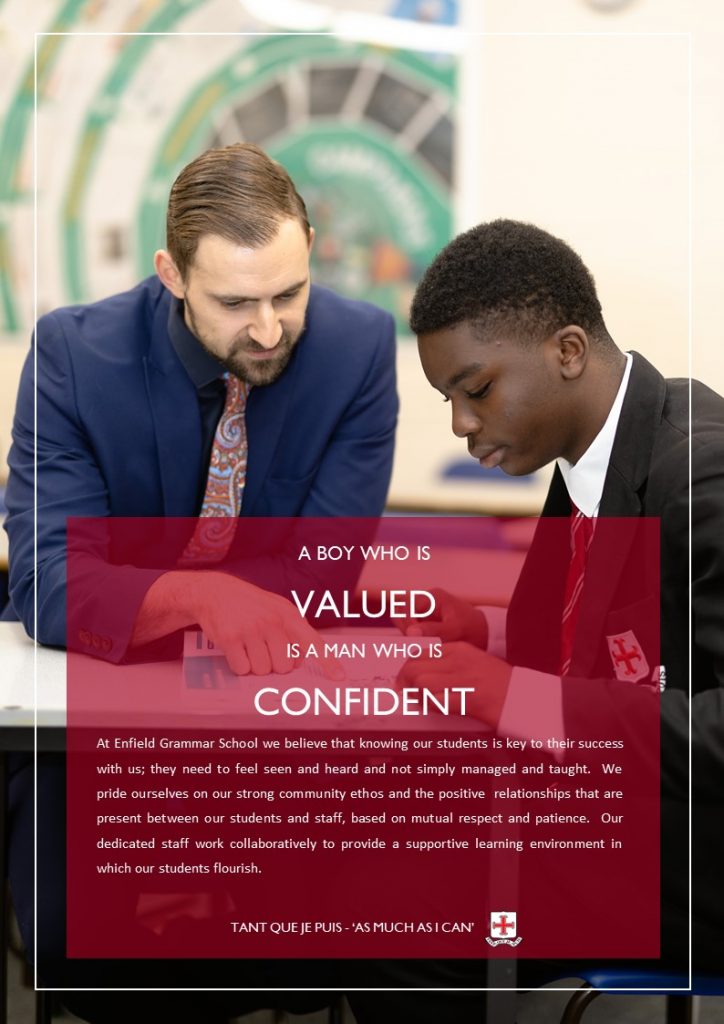 #enfieldgrammarschool #boysschool #enfieldschool #secondaryschool #2022admissions #chooseyourschool
#localschool #secondarytransition #primarytosecondary #theschooltogoto #parentinformation #schoolvisit #meettheteachers #Year6to7